Over the years we have been pleased to see many of our clients grow, and even open up new locations. With YogaFitPro it is easy to have multiple locations, whether that be different rooms, or different addresses entirely. Here are a couple of scenarios we have worked with:
After school programs involving multiple schools
Salsa schools that have classes at various nightclubs
Schools with multiple physical locations. For some larger operations, we still may recommend you have more than one instance of YogaFitPro, but often just one instance can run a large business!
You will notice in Settings > Categories, you can click on the second blue button and choose locations. There you can setup different actual locations, or perhaps you just want to create different rooms where classes will be held.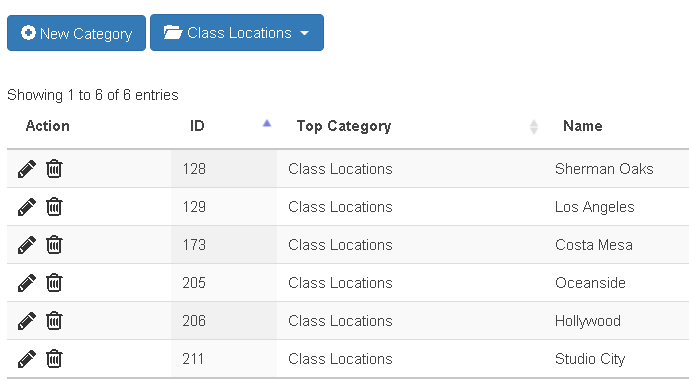 Click on the Pencil icon to edit the location, or the Trash icon to remove it. For safety's sake, categories are always archived, so you can "revive" them if needed! 🙂